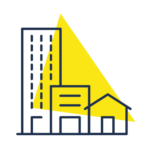 Preserving Affordable Housing Program uses legal and advocacy strategies to preserve and protect affordable housing, prevent evictions, combat tenant harassment and discrimination, and ensure that working families, individuals, older adults and others live in stable environments and within their financial means.
Our Goals
To promote and preserve affordable housing. 

Improve housing conditions. 

Prevent harassment and displacement in NYC's rapidly gentrifying neighborhoods.
Legal Advocacy
Fair Housing

Universal Access
Legal Work
Eviction defense cases, especially cases involving public and subsidized housing residents.

Working with tenant associations to help them organize their building, understand housing policies, and assist in changing unfair policies when needed.

Preserving housing subsidies.

Safe housing – repair and habitability as well as fair housing issues.

Advocating for victims of abuse to protect housing options — which could mean relocation for safety reasons or preservation of existing housing when abuse puts them under threat of eviction.

Working with low-income cooperatives.

Providing education and outreach on fair housing rights
Special Projects

Brooklyn A's Fair Housing Project works to educate New York City residents about their rights under federal, state, and local fair housing laws. > Learn More
Community Partnerships
Bushwick Housing Independence Project

Churches United for Fair Housing

Cypress Hills Local Development Corporation (CHLDC)
El Puente

Save our Southside

Neighbors Allied for Good Growth

North Brooklyn Development Corporation

People's Firehouse, Inc.
Southside United Housing Development Fund Corporation – Los Sures

St. Nick's Alliance

United Neighbors Organization

United Jewish Community Advocacy Relations and Enrichment