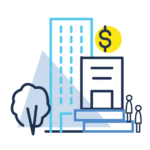 The CED Program represents community activists developing projects to improve their blocks, their communities, our city and beyond.
We prioritize service to grassroots activists fighting for equity for their communities and building grassroots power in movements for racial, social and economic justice.

We target our services to activist projects comprised of or serving low-income people, people of color, and other historically marginalized communities, and projects that otherwise promote racial, social and economic justice. 
Eligibility and Fees
We aim to serve community activists pro bono whenever possible. Let's talk about how we might be able to support your vision.
Request assistance with a community activist project by emailing us at [email protected].