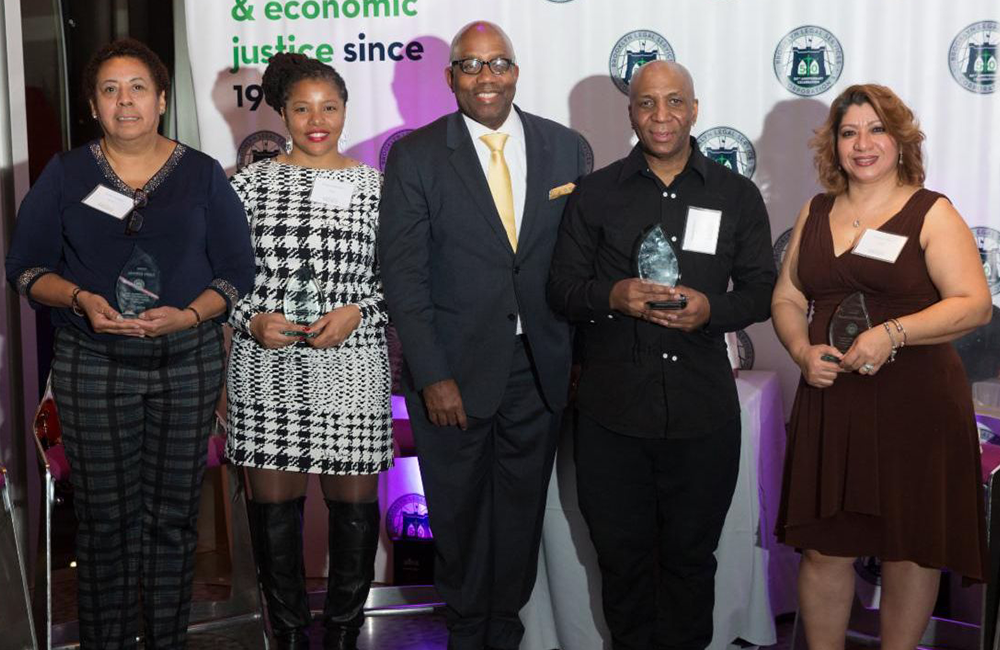 Brooklyn A & Errol Louis Shine a Light on Clients' Pursuit of Social & Economic Justice at Fall Event
Last Thursday, November 14th, supporters of Brooklyn Legal Services Corporation A gathered at Robert NYC for "Small Plates, Big Ideas," a cocktail reception recognizing the incredible achievements of Brooklyn A's clients, advocates, and the entire community.
This intimate event honored four Brooklyn A clients and provided an opportunity for meaningful conversations around the dire need for safe and affordable housing and commercial space for small businesses and the pursuit of justice for New York's most vulnerable residents. These issues were brought to life with a meaningful panel discussion led by Errol Louis, host of NY1's Inside City Hall. Honorees shared their stories of resilience through their personal experiences of advocating for critical repairs in their homes, exercising defenses against landlords aiming to make way for higher-paying tenants, creating culturally relevant businesses in their neighborhoods and saving their family homes from foreclosure. Errols' in-depth knowledge of New York's housing crisis helped to frame the conversation around the larger trends affecting low-to-moderate communities, such as the systemic repair issues faced by NYCHA tenants and other tenants in rapidly gentrifying neighborhoods, the continued predatory lending practices confronting homeowners, and lack of legal protections available to small business owners.
Attorneys from Brooklyn A presented awards to each of the honorees to recognize their resilience, vision and collaboration with the organization. This fall event offered an evening of impact, learning and celebration that helps to drive Brooklyn A's mission: advance social and economic justice by empowering communities through innovative, collaborative, neighborhood-based legal representation and advocacy.
Visit the event photo gallery here .

If you would like to learn more about Brooklyn A or how you can partner with us, please reach out to Jessica Rose, Executive Director, at [email protected] or 718-487-0874.